Sri Ramanuja Munaye Namaha,
Sri Velukkudi Krishnan Swami Guruve Namaha,
Arpudham Swami Devareer's speeches about Marriages, Mantras and How to bring up Child and Take Care of Sathvik elders. Devareer is the Kali Yuga TatvaDharshi who Lifts up all JeevAthmas from this Samsaram.
Teaser: Short clip of the content to build up anticipation to audience.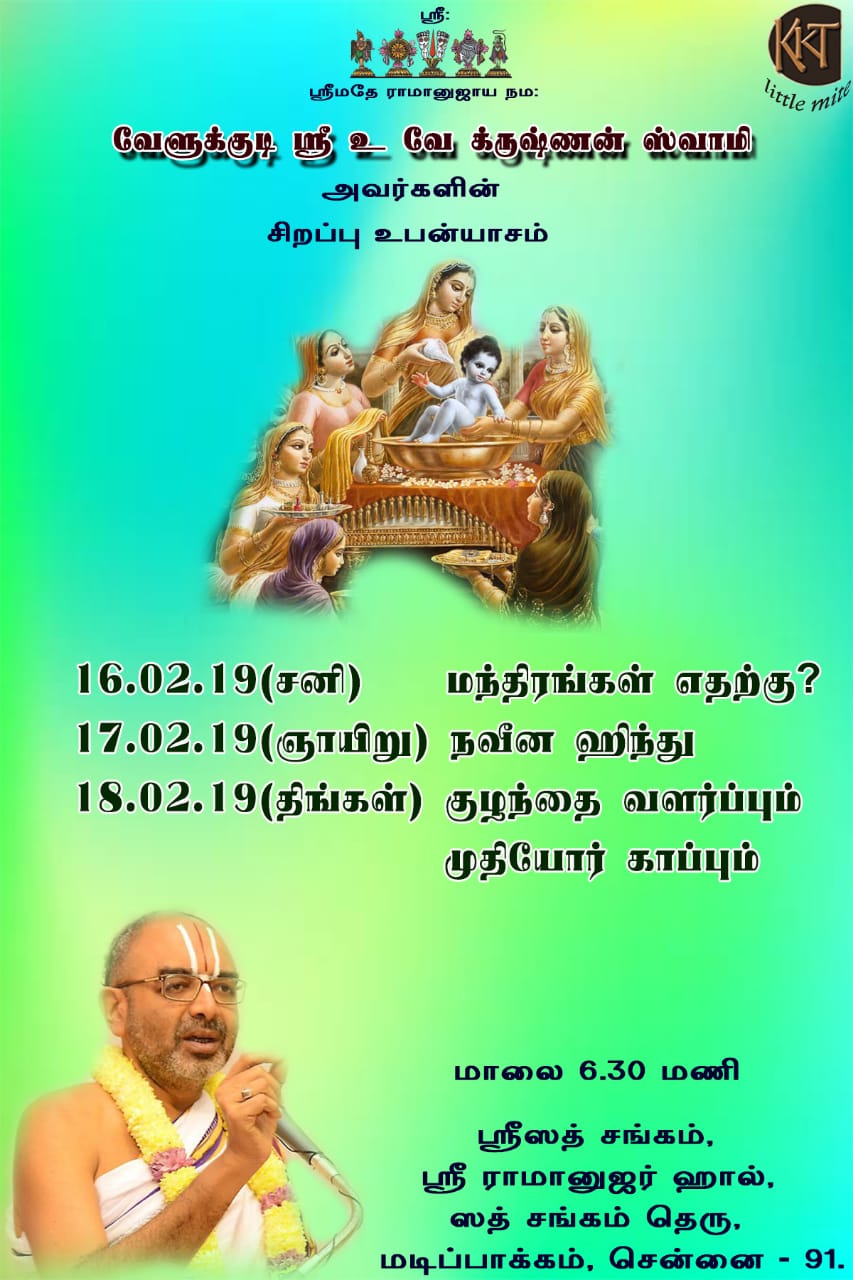 Trailer: Fleshed out Story told in Crisp.
EnPaNi 1284 கன்யா தானம் என்பதால் பெண்களை இழிவு படுத்துவதா
EnPaNi 1290 காதலா? கொள்கையா? பணமா?
https://www.youtube.com/channel/UCELEgaFullWSr3BdtZ4mUDw 
Movie: The entire Story told in detail for couple of hours.
Visit actual Upanyasam location as in the Teaser flyer on Feb 16th, 17th, 18th to get Sri Velukkudi Krishnan Swami's LIVE dharshan and Anugraham on these topics, like watching a movie.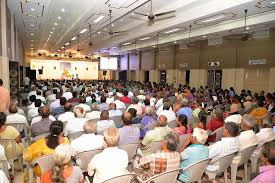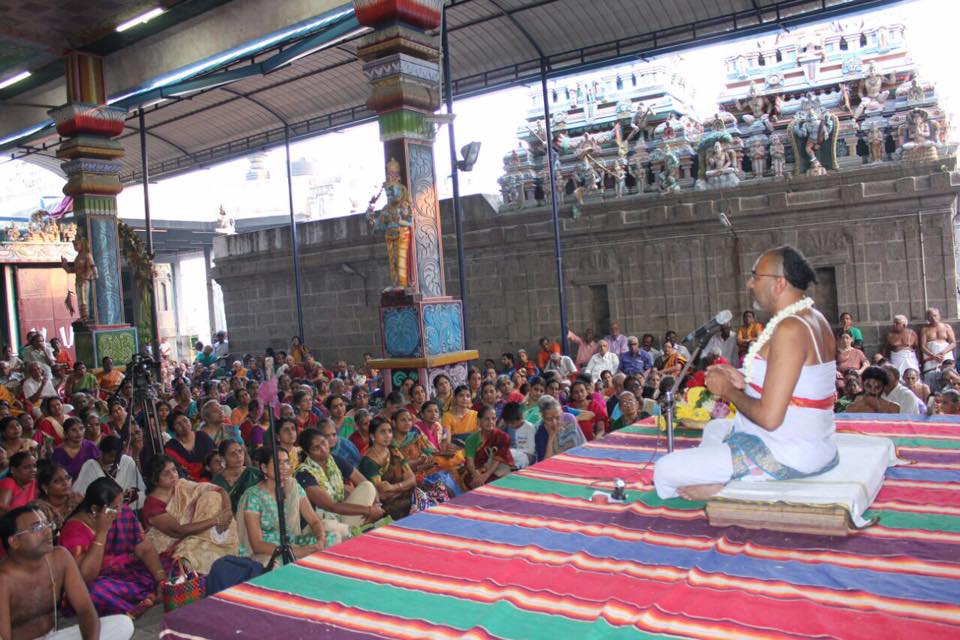 Sri Velukkudi Krishnan Swami ThiruvAdigalaey Sharanam,
Swami ThiruvAdiyil Kainkaryame ParamaPurushartham
Adiyen Sri Velukkudi Krishna Dasan,
Uyya Oraey Vazhi UdayavAr ThiruvAdi,
Sarvam Sri Krishnarpanam Asthu